shrunkenTERRA
Sell Your Cards

All buylist requests must be sent to us via the website buylist facility, we can't accept buylists that are sent via email. Search for the specific card you would like to sell by using the buylist search at the top of the page. Once you have found the card, add the quantity you wish to sell and then press the "sell" buttton. The card will be added to your list, this can be viewed by clicking on "your cart" at the top right of the webpage. You can add or remove cards in the cart too. Once you have finished your sell list, click on "checkout" in your cart. You will be asked to sign in or create an account, you will then be asked how you would like to receive payment for your cards.
All card prices displayed are for Mint or Near Mint cards, unless otherwise specified. Prices will be adjusted downwards if we receive cards that are not in Mint/Near Mint condition. Please see the table below for adjustment details.

We can pay by Paypal (there may be a charge by Paypal for receiving a payment), or store credit. If you choose payment by store credit, there will be an additional 30% bonus added to the final credit amount. This bonus amount is clearly visible when you are chosing your payment option. You will be able to view the progress of your buylist by accessing your account. We aim to process buylist requests within 3 working days. If your buylist is approved, you will receive an email containing details of how and where to send your cards.
How To Send Your Cards
If you complete the following steps it will help us to process your buylist promptly
Please include a print of your confirmation email, this should include a list of the cards you added to the buylist and your name and address details.
We receive high levels of buylists. Please make sure you organise the cards in the exact order they are displayed in your confirmation emails. If the cards arrive disarranged it may cause a delay to the processing of your order. We reserve the right to return cards in extreme cases, i.e. if your buylist contains several hundred cards and it has not been arranged correctly.
Please pack your cards securely. Dont wrap your cards with rubber/elastic bands or selotape, this is likely to damage your cards and risk them being rejected. We recommend packing your cards in bubble mailers or plastic cases/boxes that have been designed for storing cards. High value cards should be sleeved and then placed in toploaders. Please ensure your cards are secure and will not move around in transit.
Your cards are valuable to you. We strongly recommend you use a traceable mailing option such as Parcelforce, Special or Recorded delivery to send your buylist to us. These options provide varying levels of insurance in the event your buylist does not arrive. If you do not pay the correct postage, the postage and fees incurred from this will be deducted from your buylist payment. Please note that if you are sending your cards from outside the UK, you will be responsible for any import taxes due and these will be deducted off the final buylist payment.
Due to constantly changing prices of cards, we ask that you return your approved buylist within 15 days. Any buylists returned after this period are automatically voided and will need to be re-sent at the current prices.
Our Card Grading
Once the buylists have been received, the individual cards are checked by two experienced card experts. If any of your cards are re-graded, we will contact you. The grading decisions of the experts are final.
Mint or Near Mint
Cards in Mint condition show minimal to no wear from shuffling or general play. A card graded in Mint condition is generally indistinguishable from cards in an unsleeved deck of other Mint cards. A card in Near Mint condition may show minimal wear from shuffling or general play to edges and corners and minimal to no wear to the front. Foils in these categories have little or no scuffing or clouding on the front.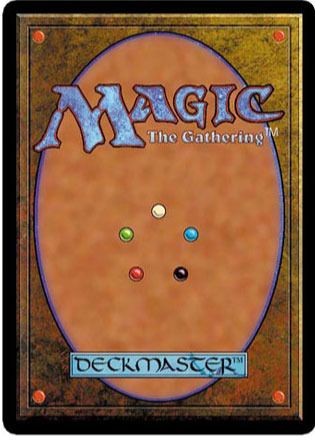 Lightly Played
Cards in Lightly Played condition show very minor wear; this includes cards signed by the artist or Richard Garfield, cards with stamps from tournaments, cards with mild wear on borders and/or corners, cards with slight signs of aging (discolouration and slight dirt build up), slight whitening on the back of the cards and cards that show slight scuffing due to use in play. Foils in this condition will generally have a little clouding or wear on the front of the card. Sleeves may or may not be needed to play these cards in a tournament.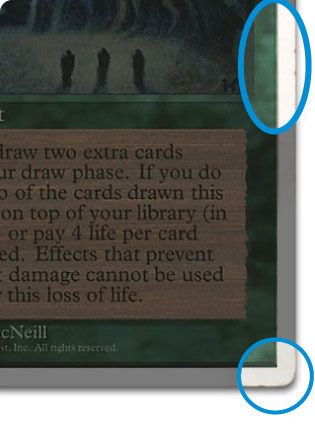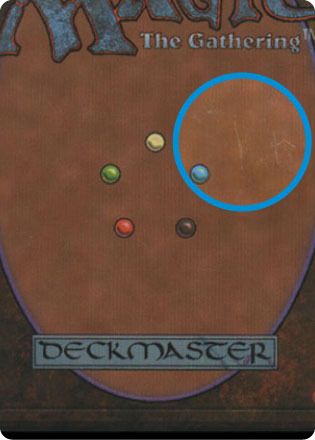 Moderately Played
Cards in Moderately Played condition show moderate wear; this includes cards with creasing caused by shuffling, moderate corner and border wear, whitening on the back or front face of the card, slight-to-moderate inking along the back borders, major binder bends, major scratching, minor water damage, or slight (hairline) creasing. These cards are still legal for tournament play if sleeved.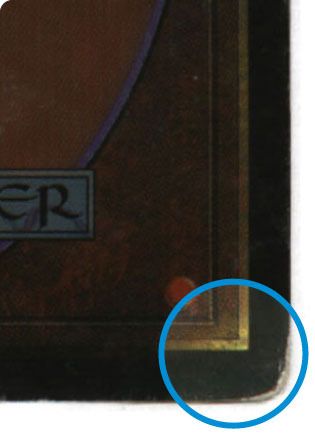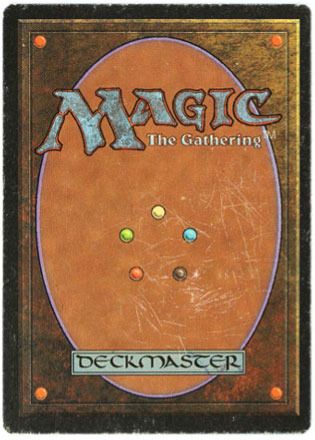 Heavily Played
Cards in Heavily Played condition show extreme wear, and may not be legal for tournament play, even in a sleeve. These may have extensive border or corner wear, signs of bending/creasing, scratches, obvious whitening, slight inking along the borders, slight tearing along the borders, minor water damage, minor dirt buildup, or writing (not artist signature). A foil card may also have major clouding and have lost most of its original gloss.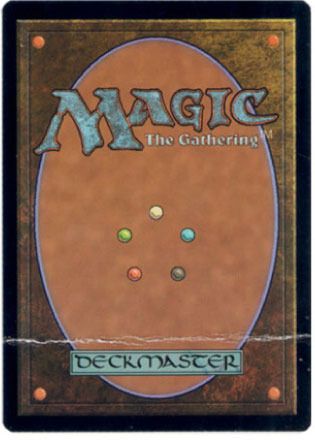 Additional Grading Information
The value of cards graded below Mint/Near Mint are adjusted as follows:
| | | | | |
| --- | --- | --- | --- | --- |
| | LIGHT PLAY | MODERATE PLAY | HEAVY PLAY | DAMAGED |
| Foil/Non Foil | 80% | 70% | 60% | 50% |
Foreign Cards
We do not actively buy cards that are not English. PLease note - If you post us a buylist with foreign cards included in the place of any English cards, we might accept them but it will likely significantly change the value of your buylist.
Sell Us Your Bulk
Not all cards are available in our buylist, but we do buy bulk. These are the current prices we are paying for Mint or Near Mint bulk.
Bulk Magic Rares - £0.10 each
Bulk Magic Mythic Rares - £0.25 each
Bulk Magic FOIL Rares - £0.20 each
Bulk Magic FOIL Mythic Rares - £0.50 each
Bulk Magic FOIL Commons/Uncommons - £0.05 each
Bulk Magic Commons/Uncommons - £0.01 for two
Bulk Magic Battle for Zendikar Full Art Basic Land - £0.05 each
Bulk Magic Zendikar Full Art Basic Land - £0.10 each
The above prices are for Mint or Near Mint bulk cards. Any cards that do not meet this condition will be re-graded and a lower price will be offered. We will contact you if your cards are re-graded.
If you have bulk cards to sell please click here to contact us.
If you have any enquiries or would like to simple let us know what's incoming, please don't hesitate to contact us click here
shrunkenTERRA reserves the right to cancel or turn away any buylist order sent in to us without giving an explicit reason for doing so, although this would only be the case in extreme circumstances.